Northern Ontario Mining Showcase
Activation Zones
Interactive exhibits on display within the Mining Showcase pavilion at PDAC 2023.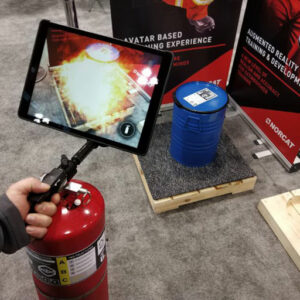 NORCAT Booth #93
Augmented and Virtual Reality Training Simulators
NORCAT will be exhibiting our suite of learning technologies, including two of their newest programs – the VR electrical lab training experience for the Electrical Contractors Association of Ontario's Certi-Fire Training program and the National Electrical Trade Council's VR Hoisting and Rigging. They will also showcase FiAR, the world's first augmented reality fire extinguisher training program, and Vale VR, the virtual reality equipment pre-operation check training program that won the global VR Award for Education and Training in 2021.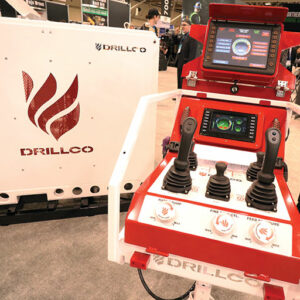 Drillco Mining and Exploration Booth #17
Clean-Tech Modular Drilling System
Drillco has developed the diamond core drilling industry's first Clean-Tech Modular Drilling System. One innovative drilling system capable of drilling all three standard drilling applications including Surface/Skid, Underground and Heli-portable/Fly. Experienced driven design and engineering coupled with innovation and advanced Clean-Technology has created the industries most environmentally responsible drilling system.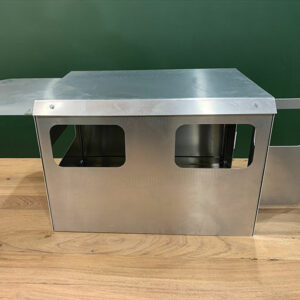 TopRops Booth #1
The Interactive Cab
See a scale model of a personal carrier that fits any make or model of underground vehicles (Toyota, Kovatera, Ford, Dodge, GMC). This exact replica of the full-size construction clearly demonstrates the innovation and the quality of workmanship, layout options, correct lighting, and exceptional welding of the cab. Visitors to the interactive booth can open the roof portion to see inside, and also flip the cab to see the undercarriage.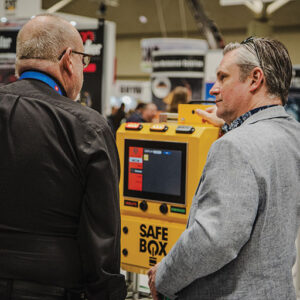 Safebox Systems Booth #36
Remote Energy Isolation System
Visit the SafeBox booth for interactive demos of their remote energy isolation system that automates lockouts for maintenance. See how one master device can isolate many remote devices safely and effectively and learn how this brand-new approach increases safety and productivity in mining and heavy industry.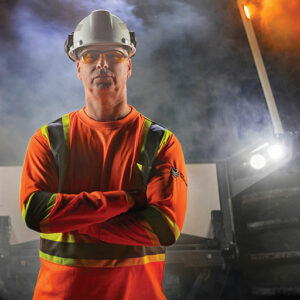 RufDiamond Booth #56
The Fat Truck
Stop by RufDiamond's booth and climb aboard the Fat Truck, a reliable and efficient made-in-Canada solution for reducing time and costs in the mining exploration sector. Come and experience firsthand how you can take advantage of the vehicle's small footprint and ultra-modern safety features and how you can use it to get your exploration teams and all of their instruments into remote areas to gather data in the vehicle's built-in climate-controlled mobile office.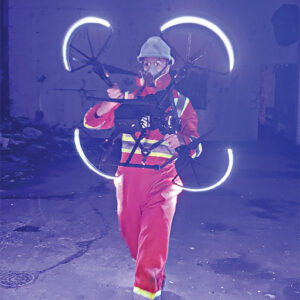 Clickmox Solutions inc Booth #77
Autonomous 6 Wheeler CRover
Check out Clickmox Solutions' Autonomous 6-wheeled CRover used for scanning and mapping narrow veins and other hard-to-access areas. Watch as this innovative autonomous robot goes over obstacles, mimicking how it performs surveys and scans of tight underground cavities.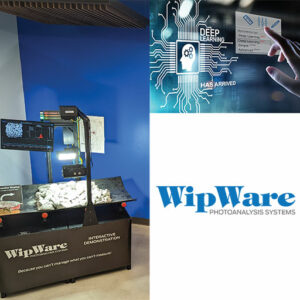 WipWare Booth #85
Machine Vision Technology
Try WipWare's fully automated interactive display showcasing its machine vision technology. Witness the fragmentation analysis power and versatility of SOLO for yourself as you place a particle onto the model-sized conveyor belt and see firsthand how the technology automatically detects and triggers the alarm with any inconsistencies.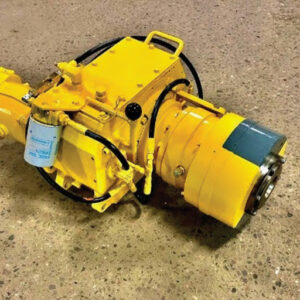 Odyssey Fluid Power Booth #21
B20P Drill Head
Odyssey Fluid Power from North Bay is proud to introduce our B20P Drill Head. Come and learn how this innovative product serves as a direct replacement for the traditional JKS `H` Drill Head and offers drillers the ability to run `P` size tooling right through the chuck and spindle.